Regular price
$100.00 AUD
Regular price
Sale price
$100.00 AUD
Unit price
per
Sale
Sold out
Paint Wild watercolour brushes
Paint wild with this set of three (3) round watercolour brushes! 
Designed to be available to watercolour enthusiasts worldwide, free from use of animal fur - and with some fun and aesthetics in mind - these professional grade watercolour brushes can hold all the water you'll need, and can get you beautiful thin and precise strokes as well as thicccck juicy ones.
Cruelty-free: brush hairs are imitation kolinsky hair
Great water-holding capacity 

Round shape with a fine point for precision 
Matte black handle that doesn't distract from your work in pics and vids
...but with a fun wear-resistant print on the back to remind you of your wild side
Set includes the following sizes in shape round:
Brushes come with a protective plastic cap (to be removed then disposed of) and a washable coating on the bristles to protect them during transit.
Paint Wild brushes are vegan and cruelty-free. Designed in Australia and handmade in Europe by a family business with decades of experience in brush making.
Paint Wild students are saying:
"They are divine! I had yet to find a round brush that felt good, was soft enough to flex well, but not too soft, and kept a beautiful tip all the while. Not to mention, 'no animal hairs involved'!" - Mariam
"I love them. They feel so good to hold, and lovely to use" - Paula
Usage and care

Using your brushes for the first time

When your new brush babies arrive, they will have a plastic cap over the bristles. Remove and chuck 'em in the bin. Trying to put them back on later can damage the bristles. Your brushes also have a protective coating making them pointy and stiff - this is to help prevent any damage to the bristles during transit. To remove it, give your brushes a lil rinse under some running water, and gently loosen the bristles using your fingers until they feel nice and soft. Now you can go paint!

General brush care tips

To make sure your brushes last a long time, there are a couple things you should know. Cleaning watercolour out from your brushes can generally be done by swishing in a figure-8 in a clean water jar. Avoid jamming the bristles down into the base of your water jar as it can bend and damage them. If you find you have a colour that doesn't want to come all the way out (usually some pesky blue) you can use a special brush soap or cleaner (like Master's) or you can also get some gentle hand wash in the palm of your hand, and swish your brush around in it to loosen up the stubborn colour. Rinse well before using again. If you like to store your brushes in a container with bristles facing up, please ensure the brush has fully dried before doing so, or water can seep down into the handle and cause damage. Dry your brushes flat after use to avoid this. If you notice the cute lil design on the back of the handle becoming stained from your watercolours, give it a good scrub with some paper towel and brush soap or hand wash.
Shipping and returns

Order processing time: one (1) week

Free shipping with tracking for all orders over $50 AUD. For orders under $50 AUD, shipping is $15 AUD. Postage in Australia is sent Express. 

On checkout, you must enter your preferred delivery address. Please ensure these details are correct, as that's where your order will be sent.

Paint Wild is not responsible for the successful delivery of your order once it leaves our hands, nor responsible for any customs or import tax.

For more information on shipping and delivery timelines, see the 'Shipping' tab.

Paint Wild does not accept returns, refunds or exchanges for change of mind once the item has been posted. If you have any issues with your order, please contact hi@paintwild.comfor assistance.
Please note

Paint Wild is a home-based business, and elements of the packaging will unavoidably be exposed to an environment with pets. Please consider before purchasing.
View full details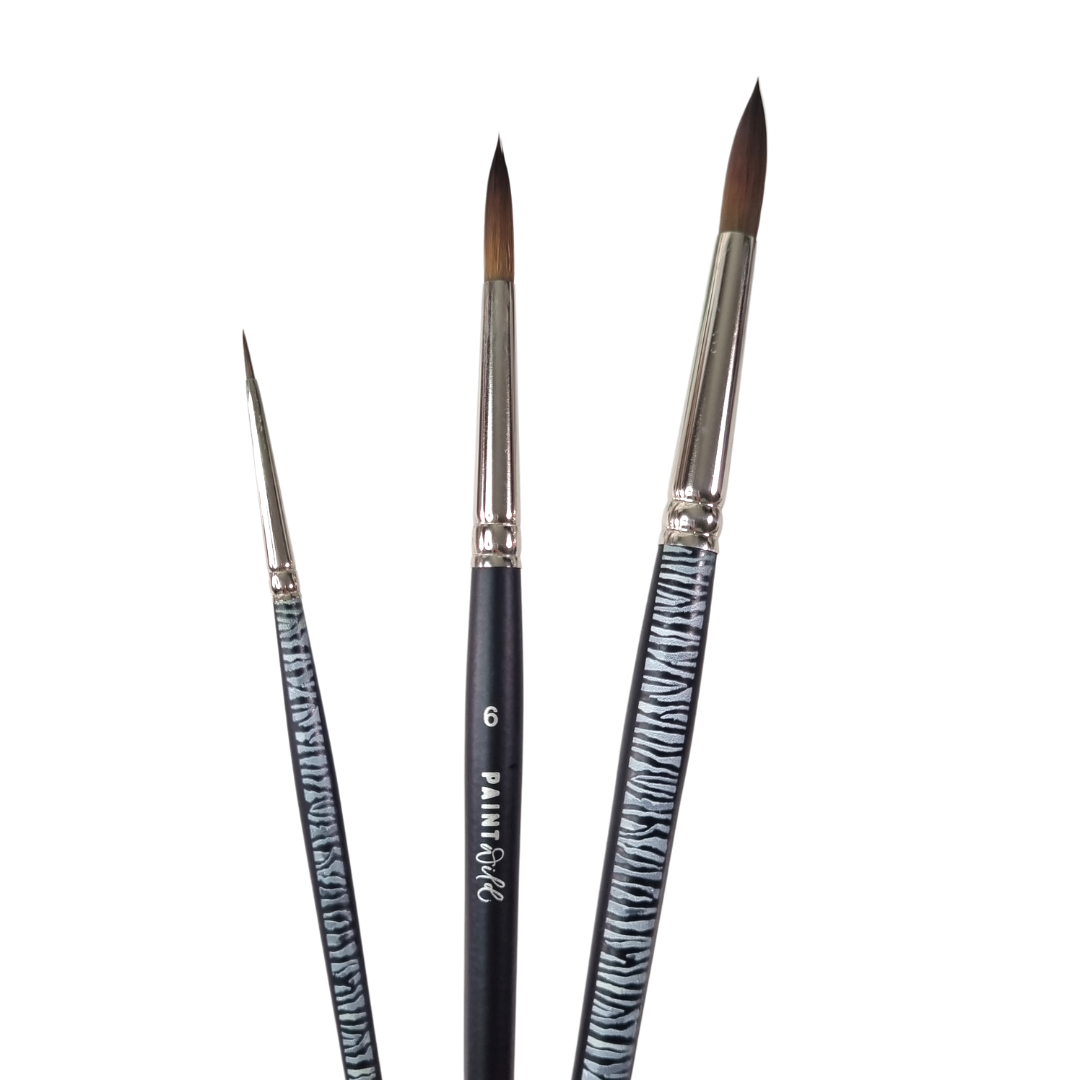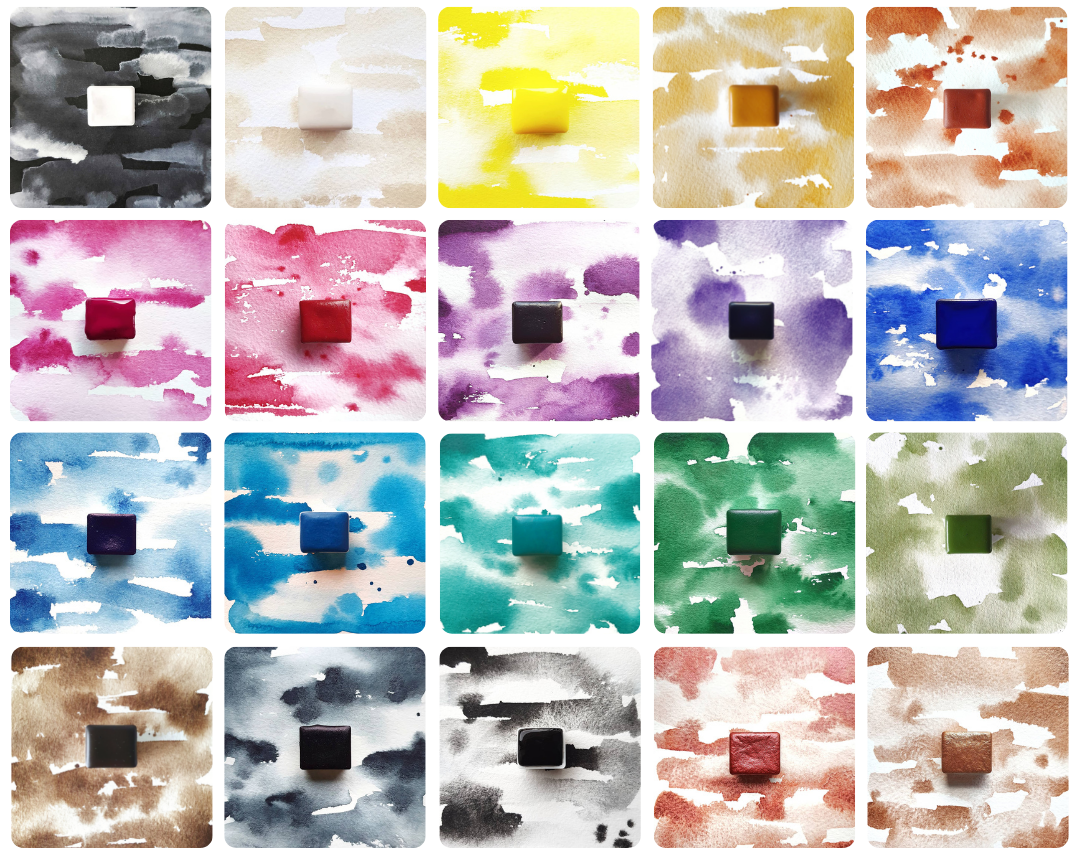 The Paint Wild range
Looking for further info on our colours? Click here to go to The Colours page and see the collection in full, their pigment numbers and any other fun properties they have!
Free shipping for orders over $50 AUD

Spend $50 AUD or more and receive FREE worldwide shipping. For orders under $50 AUD, shipping is $15 AUD.

Student discount of 20%

Are you a Paint Wild Academy member? Don't forget to use your discount code at checkout! Find it on the dashboard of the Academy once you've logged in.